The Beauty of Cremation Jewelry – 9 Reasons Why People Love It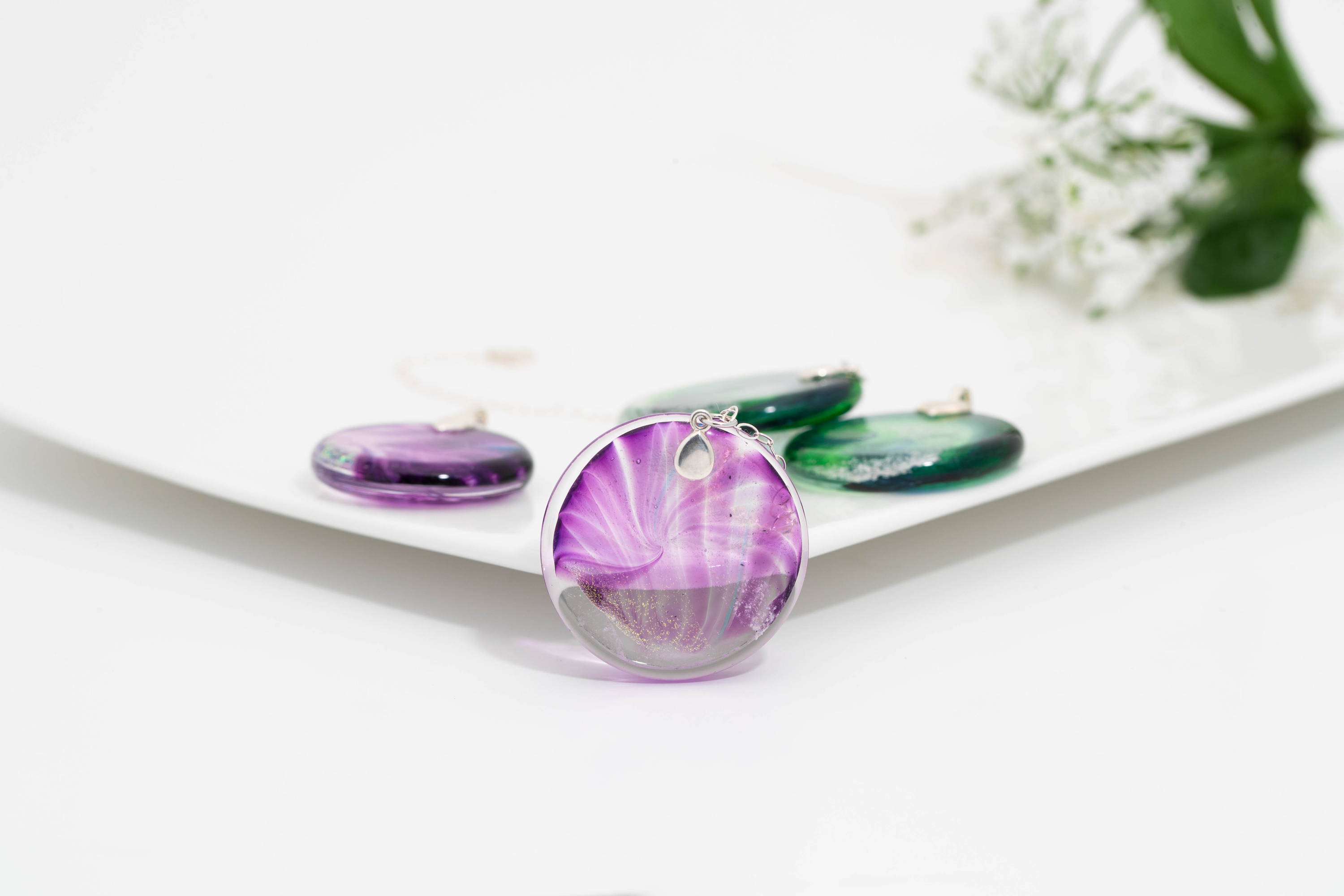 When you first hear about cremation jewelry, it can seem like a very unusual thing. Cremation jewelry is remembrance jewelry made for a loved one's ashes and sometimes even made from the ashes. But why do people choose to get cremation jewelry? There are many significant reasons why people value keepsake jewelry for ashes. Let's look at nine reasons why cremation jewelry is a beautiful way of remembering someone we love.
1. It Helps You Feel Connected
The sudden absence of your loved one from your day-to-day life can be a very difficult change to deal with. It can be excruciating and lonely to notice the many gaps they once filled in your life. Having a piece of beautiful cremation jewelry made from your loved one's ashes can act as a visible and tactile reminder that you're carrying a small part of them around with you as you go about your day. This is one of the many ways that keepsake jewelry made from ashes can be immensely healing for people struggling with the pain of grief.
2. It Helps You Acknowledge Your Feelings
It might seem like hiding your grief from yourself, and others is an effective way of avoiding the pain. Sadness, loneliness, and feelings of hopelessness feel like emotions that you should avoid experiencing. But the truth is, it's vitally important to pay attention to and acknowledge these feelings as you work through the grieving process. Burying the reality of your pain makes it impossible to ever heal. Memorial jewelry reminds us of our loved one regularly throughout our day, so it helps you get used to your feelings and begin to process them in a healthy way.
3. It Helps You Integrate A Loved One Back Into Your Life
Life is forever changed when someone you dearly love passes away. Sometimes it feels like the act of moving on with our lives would be abandoning our loved one – like the grief is what's keeping us close to them. Returning to the workplace after the loss can be an agonizing experience where you run to the bathroom every now and then to cry. This is normal. One healing way to overcome this challenge is to wear a piece of deeply personalized memorial jewelry from cremation ashes. It helps you realize that you carry their memory with you forever and that moving on doesn't mean leaving their memory behind.
4. It Shows the Permanence of Your Love
The love you shared with this special person who has passed away is something no one can ever take from you. It won't fade over time, it will always be present in your heart, and it will eventually be the thing that heals you from your grief. Wearing a fine piece of cremation jewelry made from ashes can be a constant, gentle reminder that your love is permanent. This realization will allow you to release the urge to cling fearfully to your loved one's memory, and instead allow you to focus on the joy and love they brought into your world.
5. It Memorializes Your Loved One
Keepsake jewelry made from a loved one's ashes keeps that special person's memory alive in your heart and potentially in others' hearts. You can choose whether to share the significance of your cremation jewelry with people who comment on its beauty or just to accept the compliment and keep it a secret between you and your loved one. It can potentially open up opportunities to share stories with others about how wonderful your loved one was and the special memories you have with them. Grieving can be extremely painful, but memorial jewelry can turn some of that pain into beauty, positivity, and eventually even joy.
6. It's a Lasting Treasure To Cherish
Choosing a piece of personalized cremation jewelry for your loved one's ashes turns your pain into beauty by giving you an item you can cherish. Wearing the keepsake memorial jewelry and taking care of it gives you something positive to concentrate on. When there seems no way to survive the pain of grief, you can keep returning to this precious item. For many people who have a piece of cremation jewelry made from a loved one's ashes, it is one of their most valued belongings. It holds great meaning and beauty and is something that they'll cherish forever. You can even pass the remembrance jewelry with ashes on through the generations as a precious heirloom – a way to make sure your loved one is never forgotten.
7. It Goes Wherever You Go
There are many wonderfully meaningful ways to use a loved one's cremation ashes, but cremation jewelry is an exceptional choice because of a factor it has that others don't. If your loved one's ashes were scattered in a beautiful spot they loved, used in a tree urn to grow a tree or even made into a coral reef, you would need to go and visit that particular spot to visit them and talk to them. But what if you move house, city, or even country? Having a piece of cremation jewelry from ashes means you carry your loved one's ashes along with you wherever you go. This is a lovely symbol of how their spirit is with you wherever you journey through life.
8. It Allows Multiple People To Remember
Do you have a large family who all equally loved the special person who has passed away? One of the benefits of cremation jewelry is that each person in your family or friend group can have a piece of jewelry made from your loved one's ashes. Only about 2 teaspoons of cremation ashes are needed for making cremation jewelry, allowing multiple pieces of jewelry to be made. Everyone can remember in their own way, and everyone can heal with their own personalized piece of memorial keepsake jewelry. Compare this to the norm – one person having the loved one's ashes in an urn at their house – and you'll see the obvious advantage of cremation jewelry for families who are spread out throughout the country or the world.
9. It Can Serve As a Gift
If you're looking for the perfect gift for someone you know who is struggling with grief, keepsake cremation jewelry is a beautiful and meaningful idea. Not only will your friend feel that you care about them and understand their pain, but this is also a gift that will actually help them to heal from the pain they're in. This will be a gift they cherish forever.
In Conclusion
While cremation jewelry can seem like something strange and unnecessary at first, it actually has many benefits and helps grieving people to heal in amazing ways. It's a symbolic gesture that can comfort the person wearing it, and keep their loved one's memory alive. We're honored to offer gorgeous hand-blown glass cremation jewelry, made by lovingly infusing cremation ashes into the glass-blowing process. Take a look at our collection here!
---